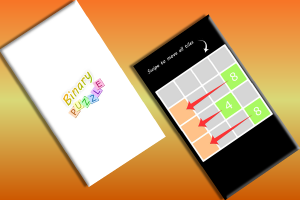 'Binary Puzzle' – title itself represents that the game requires using up your brain in extra ordinary way,
You might came across many games before, which are very interesting to play but never ending and
finally you have to end up with Disappointment.
So this time we came up with an ordinary concept with an extraordinary joy and fun, where you have
unique goals and unique targets that helps you to bring out your inner 'YOU' and if you could be able to
achieve that goals it simply means there is something in you which makes you outstanding performer.
The 'binary puzzle' is a new and challenging number puzzle or number game where you have to mix two
same digits to make it large and mix up that large digits to makeit even larger to reaching to your goal.
This game has a very cool eye catching graphics which is enough reason to have it in your iDevices.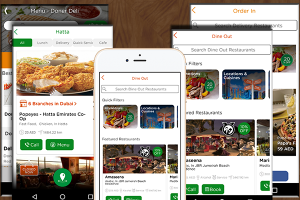 RoundMenu is your ultimate guide to restaurants during the holy month of Ramadan, featuring over 300 Iftar options for you to choose and book online, with special offers and promotions. You can also experience authentic Arabian nights in Ramadan Tents across the city (UAE only).
– Discover the best taste of cuisine near you whether you fancy Lebanese, Indian, Thai, pizza, fast food, seafood or vegetarian food.
– View delivery menus from your favorite restaurants
– Book your table without having to make a phone call and get map directions.
– Browse the rich list of food reviews & dish pictures from people like you as well as TripAdvisor, Instagram & Foursquare.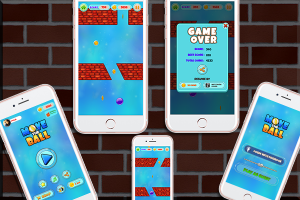 *** Move The Ball Classic***
The game of joy for all the fans of Move the Ball. Move The Ball Classic is advanced version with all trending moves included for the gamers to enjoy it fully.
Don't want to loose your scores and wish to keep it safe with your account? MoveTheBall provided the Login with Facebook option to keep your achievements and coins safe with you. You can also share your achievements with your family and friends in social media directly from within Move The Ball Game.
If you only want's to try the game and not interested in going social, then there is an option to play as a guest, in Move The Ball Classic.
Move the ball classic, is simple yet addictive game for iPhone users with it's catchy look and fun game level designs. The player only has to use up his mind and focus accurately by dragging his finger Left OR Right on the game screen to Move the Ball and Pass the Ball from gap between two walls without colliding it with the wall.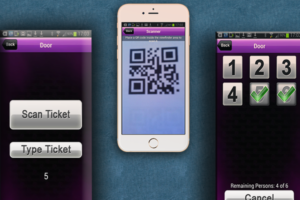 QScanner turns your smart phone into a ticket scanner.
For more information about selling tickets please visit http://qjump.me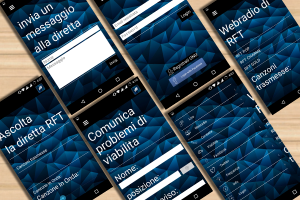 L'applicazione ufficiale di Radio Fiume Ticino, ascolta la radio in tempo con il tuo dispositivo mobile tramite la rete 3G oppure via WIFI in alta qualità, inoltre potrai scoprire le radio tematiche griffate RFT.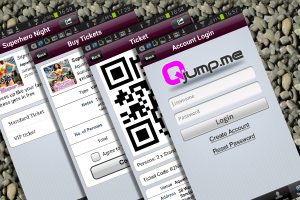 The easy way to get in to a nightclub.
Arrive at a nightclub and see a massive queue – want to get in straight away? With QJump.Me now you can. This app will show events near you so you can buy tickets instantly and then show your ticket to gain immediate access.
QJump.Me allows you to :-
-Find a nightclub near you, quickly buy tickets to be used instantly.
-Access previously purchased tickets.
-No need to print
-Know the venue, know what music is going to be like before you go in.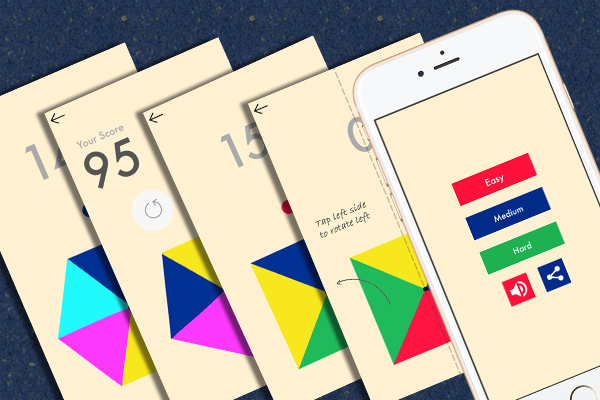 It's so easy to play and score more.
How to play.
1. A colored ball from the top, will fall in random color
2. you will have to rotate the Square at bottom by tapping the screen.
3. Tap on Left side to rotate Left
4. Tap on Right side to rotate Right.
5. The only condition is to match the color of the side of the Square to the color of the ball.
6. Speed will increases as you move on…
Key Features:
– Easy to play
– Different challenges with Easy, Medium and Hard level based on your expertise.