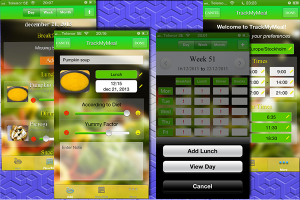 TrackMyMeal is a simple app to help you keep track of what you eat.
Keeping a journal of what you eat on a daily basis will encourage you to consume fewer calories. This has been confirmed in one of the largest weight loss studies conducted
"The more food records people kept, the more weight they lost. Those who kept daily food records lose twice as much weight as those who kept no records. It seems that the simple act of writing down what you eat encourages people to consume fewer calories."
Dr. Jack Hollis – Kaiser Permanente's Center for Health Research
So why use TrackMyMeal instead of other similar apps?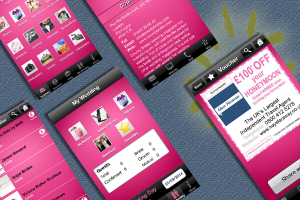 THE ENGAGE MOBILE PROCESS WAS DESIGNED TO LEVERAGE MOBILE TECHNOLOGY TO DRIVE YOUR BUSINESS – NOT JUST DEVELOP AN APP.
We take a very unique approach to helping our clients navigate the world of mobile. As you will see, building an app is the (relatively) easy part.
User Engagement: Everything in our process centers around user engagement. What specific behavior do you want the user to take? What is the goal? What does success look like from a user standpoint? What does success look like from an organization standpoint? Throughout the entire process – from strategy through marketing and deployment – we focus on making sure the solution will work for the end user. User empowerment and expectations are on the rise. Businesses must re-imagine today's products and services in a "mobile-first" way to maximize every opportunity.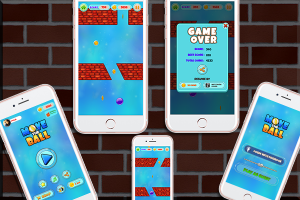 *** Move The Ball Classic***
The game of joy for all the fans of Move the Ball. Move The Ball Classic is advanced version with all trending moves included for the gamers to enjoy it fully.
Don't want to loose your scores and wish to keep it safe with your account? MoveTheBall provided the Login with Facebook option to keep your achievements and coins safe with you. You can also share your achievements with your family and friends in social media directly from within Move The Ball Game.
If you only want's to try the game and not interested in going social, then there is an option to play as a guest, in Move The Ball Classic.
Move the ball classic, is simple yet addictive game for iPhone users with it's catchy look and fun game level designs. The player only has to use up his mind and focus accurately by dragging his finger Left OR Right on the game screen to Move the Ball and Pass the Ball from gap between two walls without colliding it with the wall.